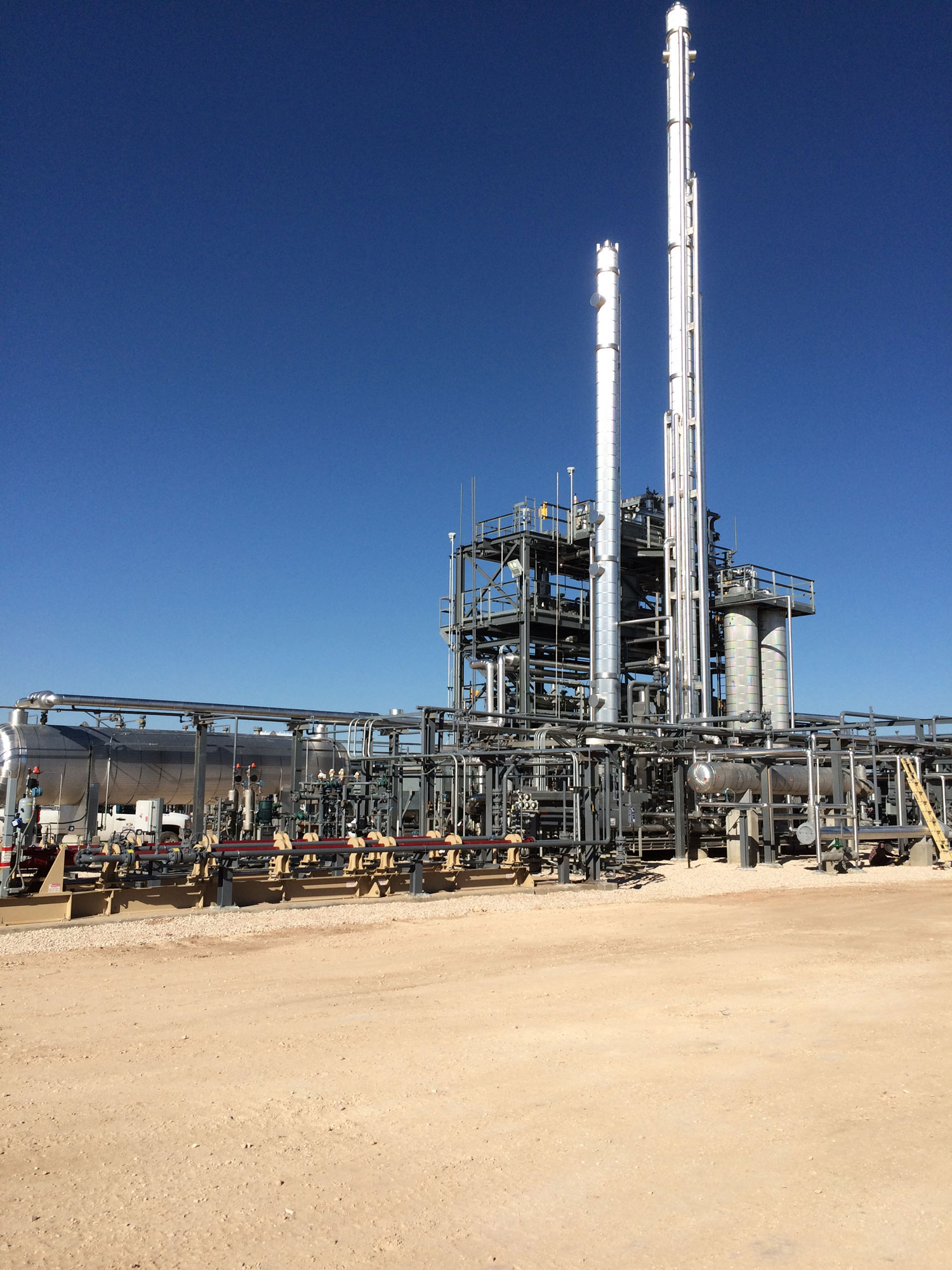 Areas Of Focus
Outrigger Energy is at the forefront of America's energy renaissance by designing, building and operating midstream assets in the most prolific shale basins in the country. We have constructed and operated natural gas processing plants, natural gas and crude oil gathering systems, and produced water gathering systems in the Delaware and Midland Basins in Texas, and the Powder River Basin in Wyoming. Outrigger II is actively pursuing opportunities in the Denver-Julesberg, SCOOP-STACK, Permian, Marcellus, Eagle Ford, Haynesville and Bakken shale basins.
Our operational expertise encompasses facilities in all aspects of the midstream business including wellhead gathering, compression operations, dehydration, cryogenic gas processing, crude oil gathering and LACT operations and water gathering and pipeline operations.
Starting in 2014, Outrigger I developed assets in the Delaware, Midland and Powder River Basins. Outrigger sold its Delaware and Midland assets to Targa Resources ("Targa") in March 2017 in a transaction valued at up to $1.5 Billion. The Powder River Basin asset was sold to Tallgrass Energy in August 2017 for $36 million.
Current Projects
Denver Julesburg Basin
Outrigger II is currently constructing and, upon completion, will own and operate a natural gas gathering and processing system, crude oil gathering system and produced water gathering system in Weld County, Colorado. The natural gas system includes a 60 MMCFD high-efficiency, cryogenic processing plant with field compressor stations and over 200 miles of gathering lines. The crude and water gathering systems will have initial capacities of 90,000 Barrels per Day (BPD) and 50,000 BPD, respectively.
These midstream systems will serve multiple producer customers under long-term acreage dedications of over 175,000 acres. Plans are also underway to sanction a significant expansion of the crude oil and gas gathering and processing systems in 2019.
Previous Projects
Delaware Basin
Outrigger constructed, owned and operated a natural gas gathering and processing system and a crude oil gathering system spanning Loving, Winkler, Ward, Reeves and Pecos Counties in the most prolific area of the Delaware Basin. It was sold to Targa Resources in March 2017 along with the Midland Basin assets in a transaction valued at up to $1.5 Billion. The systems were capable of gathering, treating and processing a nominal 85 MMcfd and gathering 40,000 barrels of oil per day. Prior to closing with Targa, Outrigger had initiated an expansion of its gas system to add up to 200 MMcfd of gathering and processing capacity and connectivity at the Waha hub.
Midland Basin
Outrigger constructed, owned and operated natural gas and crude oil gathering systems traversing Martin, Howard and Borden Counties in the Midland Basin. At the time of the asset sale, the gas gathering system had a capacity of approximately 80 MMcfd and the crude system had a capacity of 40,000 barrels per day. Outrigger had initiated a 60 MMcfd expansion of its Tarzan plant in Martin County and had several other system expansions planned to accommodate growing volumes.
Powder River Basin
Outrigger constructed, owned and operated a wellhead crude oil gathering system for several producer customers which was capable of delivering up to 60,000 barrels per day of crude oil to both rail and pipeline systems. The system was anchored by a long-term dedication from Devon Energy Corporation covering over 150,000 leasehold acres located in Campbell, Converse and Johnson Counties, Wyoming. Outrigger's gathering system provided producers with a comprehensive wellhead-to-market midstream solution with efficient, reliable flow assurance and optionality to multiple downstream markets.